Advance Your Philanthropic Vision
Work with CivicAIM to strengthen your grantmaking, governance, and impact.
Hiring a Philanthropy Consultant
When you hire CivicAIM, you gain the benefits of our objectivity, creativity, and insights into a variety of giving models. In short, we provide additional capacity and knowledge to maximize your grantmaking initiatives.
CivicAIM brings the research and evaluation skills needed to dig in and gain a clear understanding of what's needed for the change your organization hopes to achieve. Each grantmaker has unique needs.  CivicAIM tailors its approach based on the particular challenges each organization looks to overcome and specific goals each organization seeks to achieve.

Expand Your Reach
Our clients include private and family foundations, funder collaboratives and philanthropic giving circles. In every detail of our work, we develop, strengthen, and connect civic leaders as effective philanthropic advocates.
LEARN MORE
Service Overview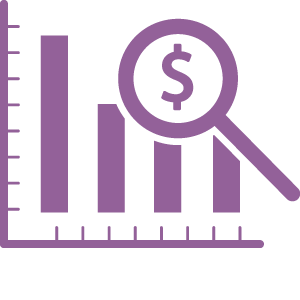 PROGRAM & IMPACT EVALUATION
Thorough analysis and proven evaluation strategies aimed to optimize grantmaking programs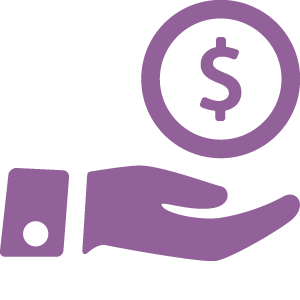 INSIGHTS FOR STRATEGIC GIVING
Field-building knowledge and resources necessary to advance philanthropic missions and improve upon practice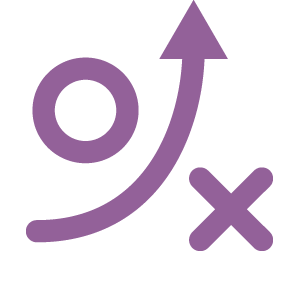 PLANNING & EXECUTION
Customized, action-oriented plans and hands-on support to meet philanthropic goals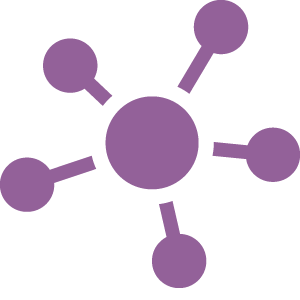 CONNECTIONS & COMMUNICATIONS
Strategies to elevate awareness, collaboration, and visibility of social change initiatives
Our Clients Say It Best
"The Genevieve and Ward Orsinger Foundation hired Erica Ekwurzel of CivicAIM to facilitate our weekend foundation retreat. This was a special board retreat as we were to decide whether the foundation would continue in perpetuity or spend out. Erica researched and uncovered pros and cons in our discussion that we had not considered. She was energetic and thoughtful throughout the process, giving each board member times to express their thoughts and pause for reflection. Her organizational skills and ability to keep all on track were exceptional. "
Linda McDavitt, President/CEO, Genevieve and Ward Orsinger Foundation
"We are grateful to Erica and CivicAIM for walking with us toward achieving positive and meaningful impact in a rural community.  Erica challenges us and helps create space to imagine, to innovate, to approach everything as an opportunity for new insights and real possibilities.  As we continue our journey, we know we have a competent and accessible partner for the long term. "
Helen Niesner, Trustee, The Stanzel Family Foundation, Inc.
"CivicAIM is our strategic counsel in giving and impact. We hired Erica to develop rigorous evaluation methods in our grantmaking. Erica is a great partner with whom to brainstorm, and her talents as a practitioner evolve the ideas into the day-by-day procedures necessary to produce healthy evaluation over time.  Erica rolls her sleeves up and does what it takes to get the job done no matter how difficult or complicated it may look in the beginning."
Mary Ellen Pietruszynski, Executive Director, Sooch Foundation
"CivicAIM is a top-notch consulting firm. They are organized, thoughtful, thorough and incredibly personable. They also have an amazing grasp of the roles and responsibilities of foundations in advocacy and policy. Since 2013, CivicAIM has provided support and counsel to the Consortium. It is a true pleasure to be able to work with CivicAIM for our Texas Education Grantmakers Education Policy Symposium and Advocacy Day. I look forward to collaborating with Erica and CivicAIM more times to come!"
Jennifer M. Esterline, Executive Director, Texas Education Grantmakers Advocacy Consortium
"UWT needed a jump-start a new project while we staffed up. Erica was the ideal person to set us on the right path for this new effort. CivicAIM performed comprehensive research, went over-and-above on deliverables, and all in a timely way. Even after the project ended, she continued to reach back out when she ran across things that might be helpful for us, showing that not only is she good at producing work, but her heart is in the work, too! As we have additional consultant work in the future, CivicAIM will be the first we call."
Adrianna Cuellar Rojas, President & CEO, United Ways of Texas
"When I met Erica I was impressed with her openness as well as her attentive and responsive approach. She has proven to be an excellent asset to training Foundation Innovation's growing network of local education foundations across Texas. I am specifically impressed with her ability to bring an honest, yet high reaching perspective. She has led start-up foundations, empowered them to aspire, and encouraged their success."
Laurie Cromwell, Founder, Foundation Innovation, LLC
"We needed a consultant help us reflect on the past, present, and look at the legacy values we want to pass on to the next generation. To accomplish this, we knew that Erica could provide much needed guidance. Her intuitiveness, academic, and practitioner perspectives in family foundations and solid understanding of our struggles to answer complex questions, involving diverse personalities, allowed us to appreciate our accomplishments and to build momentum for our future work."
Cyndy Reed, Program Director (retired), The Stanzel Family Foundation
"Erica's insight into social enterprise made the Meadows Social Enterprise Fellows program a success.  She has real-world training in the challenges nonprofit organizations face when experimenting with new financial models, growing high-potential programs, reaching new audiences, and (not-so-simply) building organizational capacity.  Erica asks questions that matter and shares knowledge that is useful.  Her expertise in this field will be an asset to any project or organization seeking to make an impact."
Moira Porter, Senior Program Director, The University of Texas at Austin - RGK Center for Philanthropy and Community Service
"After over a decade of funding local education foundations throughout Texas, we were ready to share key lessons and progress of this funding initiative with our funder colleagues. Rather than take a spotlight approach, Erica was instrumental in designing a learning agenda that set priorities for the series of convenings we held across the state.  From program design to engaging the right set of partners to facilitating the discussion, her approach was well planned and executed. She added value and objectivity to our vision of elevating awareness of our grant initiative. Because of this, we continue to partner with Erica and CivicAIM and highly recommend her counsel."
Fred Markham, President, Texas Pioneer Foundation
"The Texas Grants Resource Center has partnered with Erica on several philanthropic projects over the years and her knowledge and expertise has been invaluable. Most recently Erica served as a guest speaker to our Community Partner Networking Program. Her insight on developing donor relations, tips on grantwriting and first-hand knowledge on grantmaking provided a wealth of practical and inspirational information for our nonprofit audience. We look forward to working with CivicAIM again."
Ellen Moutos-Lee, Director (retired), Texas Grants Resource Center, The University of Texas at Austin