We all want data. It is a necessity for any grantmaking foundation, regardless of asset or staff size, to do its job effectively. Yet unfortunately, there is a lack of evaluation culture, data skills, and capacity. This results in an incomplete picture of the philanthropy's sectors contributions, wins, and misses.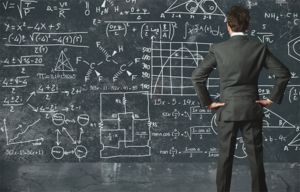 ---

Next time you're doing research to guide your decision making and you're wondering why you can't find data you need – from general information about an organization to a particular program's impact or funding – ask yourself: Do you think the data exists? If not, think about how you might help create it.
Lauren Bradford, Director of Global Partnerships, Foundation Center
---
Creating a culture of data is a deliberate and active decision.

CivicAIM is fortunate to partner with grantmakers interested in changing this status quo. They stand bold to reverse the evaluation deficiencies and do their part in creating a culture of data and evaluation. These grantmakers are inspired by the power of data driving impact, decision-making, and positive change in the communities. Through my on-going work supporting evaluation initiatives, I've come across useful tools that enable foundations to better support their grantees in evaluation through data utilization. More on that soon!
What are current and credible resources for donors interested in evaluation and data to complement their philanthropic initiatives?
There are many resources that span across several areas of interest. A bookmarked website CivicAIM frequently turns to is Foundation Center's TRASI. TRASI stands for Tools and Resources for Assessing Social Impact. You'll find a plethora of tools and learn what leading nonprofits, foundations, and others in the social arena are using to measure impact. Tools can be queried by issue area, nonprofit/funder entity, geographic location, and more. I particularly like that these tools are a hybrid of high-level best practices and have the capability to drill down to the details with evaluation templates, methodology, and customizable frameworks.
Another credible resource is What Works Clearinghouse (WWC). WWC reviews existing research on an array of programs, products, practices and policies with the goal to provide information on evidence-based decisions. Although WWC leans mainly to the field of education, I have seen funders utilize this resource to evaluate their efforts in child welfare, public health and criminal/juvenile justice as it intersects closely with education.
Additional, as clearly stated in its mission, Urban Institute, is focused to "open minds, shape decisions, and offer solutions through economic and social policy research." Urban Institute offers key statistic on economic and social issues, interactive graphs and maps based on issue area. It also features case studies and story collections that go beyond the data.
What advice can funders implement to create a culture of data and evaluation?
Start with your network of social change organizations.  Have frank conversations with your grantee partners about their evaluation and data efforts. What breakthroughs and challenges do they encounter? Talk to fellow funders who prioritize evaluation and data and ask how they manage evaluations and build upon their knowledge base and their grantees.
Create learning partnerships on the topic of evaluation. As you learn more, get involved by helping elevate evaluation learning. You can do more (and learn more!) if you work with other funders who prioritize evaluation. Start small and informal – listen in on webinars together, bring in evaluation specialists to help guide discussions, and talk opening about roles philanthropy can play in supporting healthy evaluation culture in the social sector.
Integrating evaluation and data in your grantmaking can truly start at any level. My hope is the resources provided offer a solid step to guide your decision-making and learning in creating a culture of data and evaluation.