Category Archives
"philanthropic impact"
In an era of stringent cutbacks in state and federal assistance, thoughtful engagement in public policy is a critical tool for advancing (and sustaining!) mission-driven initiatives. If you really think about it, advocacy is at the core of philanthropy by:
investing and initiating innovative strategies to address societal needs;
facilitating and strengthening community commitment;
illuminating awareness and evidence about societal issues and encouraging collaborative-based solutions; and most importantly,
embodying a spirit of courage and unwavering voice for inspiring positive change.
CivicAIM fully embraces advocacy as a strategy to advance philanthropic missions. We have witnessed first-hand the multiplier effect advocacy has on influencing policy debates and ultimately, creating long-lasting, broad-based change. Learn more on how CivicAIM has helped set a precedent on empowering philanthropic leaders to engage and shape public policy.
Is advocacy in your grantmaking playbook?
At minimum, policy needs the input of philanthropy and our partners. Equally, philanthropy has an obligation to raise the awareness of the issues and populations we serve. Philanthropy can be a resource to policymakers – and not the check writing kind — but an objective, thought leader with the ability to facilitate time, talent and expertise. Foundations play a central role in improving communities and similar to policymakers who make difficult budgetary decisions, funders have to make decisions about where to invest limited resources that will have the most impact. This experience is knowledge policymakers want to hear.
---
"We want to be a resource for legislators and we want them to understand the opportunities and the limits of philanthropy."
Erica V. Ekwurzel, CivicAIM as quoted in Austin American-Statesman
---
So whether you have yet to embark on understanding how advocacy can bolster your philanthropic aims or you already leverage advocacy as an avenue to move the needle, we leave you with these insightful resources to help foster consideration for thoughtfully engaging in advocacy work:
Words to Give By: Leading Voices in Advocacy Funding (cosponsored by Council on Foundations and Alliance for Justice)
Philanthropy Advocacy Playbook: Leveraging your Dollars (Alliance for Justice)
Investing in Change: A Funder's Guide to Supporting Advocacy (Alliance for  Justice)
Our hope is you find these resources both inspiring and informative.  CivicAIM welcomes engaged civic leaders who value the role philanthropy plays in laying the  groundwork for a more interactive democracy. Call us today as we stand ready to help identify and customize an advocacy strategy to advance your work.
We all want data. It is a necessity for any grantmaking foundation, regardless of asset or staff size, to do its job effectively. Yet unfortunately, there is a lack of evaluation culture, data skills, and capacity. This results in an incomplete picture of the philanthropy's sectors contributions, wins, and misses.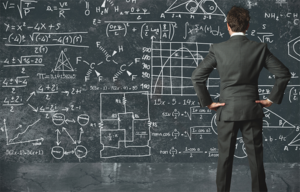 ---

Next time you're doing research to guide your decision making and you're wondering why you can't find data you need – from general information about an organization to a particular program's impact or funding – ask yourself: Do you think the data exists? If not, think about how you might help create it.
Lauren Bradford, Director of Global Partnerships, Foundation Center
---
Creating a culture of data is a deliberate and active decision.

CivicAIM is fortunate to partner with grantmakers interested in changing this status quo. They stand bold to reverse the evaluation deficiencies and do their part in creating a culture of data and evaluation. These grantmakers are inspired by the power of data driving impact, decision-making, and positive change in the communities. Through my on-going work supporting evaluation initiatives, I've come across useful tools that enable foundations to better support their grantees in evaluation through data utilization. More on that soon!
What are current and credible resources for donors interested in evaluation and data to complement their philanthropic initiatives?
There are many resources that span across several areas of interest. A bookmarked website CivicAIM frequently turns to is Foundation Center's TRASI. TRASI stands for Tools and Resources for Assessing Social Impact. You'll find a plethora of tools and learn what leading nonprofits, foundations, and others in the social arena are using to measure impact. Tools can be queried by issue area, nonprofit/funder entity, geographic location, and more. I particularly like that these tools are a hybrid of high-level best practices and have the capability to drill down to the details with evaluation templates, methodology, and customizable frameworks.
Another credible resource is What Works Clearinghouse (WWC). WWC reviews existing research on an array of programs, products, practices and policies with the goal to provide information on evidence-based decisions. Although WWC leans mainly to the field of education, I have seen funders utilize this resource to evaluate their efforts in child welfare, public health and criminal/juvenile justice as it intersects closely with education.
Additional, as clearly stated in its mission, Urban Institute, is focused to "open minds, shape decisions, and offer solutions through economic and social policy research." Urban Institute offers key statistic on economic and social issues, interactive graphs and maps based on issue area. It also features case studies and story collections that go beyond the data.
What advice can funders implement to create a culture of data and evaluation?
Start with your network of social change organizations.  Have frank conversations with your grantee partners about their evaluation and data efforts. What breakthroughs and challenges do they encounter? Talk to fellow funders who prioritize evaluation and data and ask how they manage evaluations and build upon their knowledge base and their grantees.
Create learning partnerships on the topic of evaluation. As you learn more, get involved by helping elevate evaluation learning. You can do more (and learn more!) if you work with other funders who prioritize evaluation. Start small and informal – listen in on webinars together, bring in evaluation specialists to help guide discussions, and talk opening about roles philanthropy can play in supporting healthy evaluation culture in the social sector.
Integrating evaluation and data in your grantmaking can truly start at any level. My hope is the resources provided offer a solid step to guide your decision-making and learning in creating a culture of data and evaluation.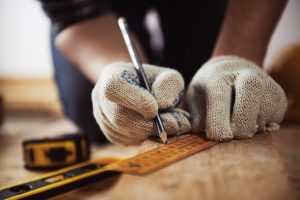 The number one question I hear grantmakers ask themselves time and time again is, "Are we making a difference?"
This pinnacle inquiry often leads to a subsequent series of questions and reflections on their grantmaking strategy:
---
How do we know we are making a difference?
Can we make a bigger impact?
If so, how?
---
Deliberately exploring how to make the most of your giving is the first step in understanding the impact of your philanthropy. It is important to note, that both assessing and increasing your impact may or may not be a linear process. Similar to the image symbolizing this month's blog theme, assessing philanthropic impact is a hands-on, engaged activity and part of a much larger process of building change. Additionally, assessment utilizes a variety of tools and indicators that serve as markers of achievement and progress.
The ultimate goal of assessing impact is to routinely engage in practices that help you examine, reflect, and take action in honing your grantmaking strategy.
With assessing impact, there is no wrong way to start as any effort to initiate this intentional reflection is a great lead step. If time is your excuse, I challenge you to carve 10-minutes! Yes, ten simple minutes to complete Exponent Philanthropy's Impact Assessment Tool at your next board meeting or annual leadership retreat and get the dialogue going. I am confident this one framework will fuel future discussions on how your foundation approaches impact!
Charting Progress
CivicAIM has supported a spectrum of grantmaking institutions — those who have sophisticated, data systems to track their giving efforts and detail the work of their grantee partners, to funders, who are at the design phase of developing key milestones and indicators that will help illuminate progress of their philanthropic efforts. In either case, both sets of funders seek to be intentional, strategic, routinely reflective and proactively engaged in refining their impact.
As your foundation leadership reviews this year's grantee portfolio and plans for its future giving, CivicAIM encourages you to reflect and discuss the following learning questions:
What impact are we trying to achieve?
Take note of how each member of your foundation describes said impact. Is there alignment? Differences? How well does it coordinate with your current strategy?
In reviewing our grantees, what contributions have they made toward advancing the impact we seek?
Your grantee partners (and they are exactly that – Partners with a capital P!) are direct extensions of furthering your philanthropic aims. Is there cohesion in the programs and organizations your foundation funds? In what ways might your foundation strengthen, coordinate  and leverage the values, expertise and resources each organization/program brings?
What have we learned about our grantmaking strategy thus far?
Take time to identify successes, lessons learned and even failures. In many ways, hindsight is 20/20. What variables (internal/external factors) do you feel led to the cited outcome? What changes, if any, will your foundation make given what you've learned thus far? What other information do we need to understand progress in our strategy?
How can we continue to be knowledgeable in the giving area(s) we fund?
Just as you invest in your grantees to build their work and efforts, invest in your foundation's  professional development as a way to boost your effectiveness as a grantmaker. Who else does work similar to us in the field of philanthropy? How might our work add value to what others are doing? What professional affinity and networking groups exist that we might participate and collaborate with?
It can help to take these discussion prompts one at a time and have a thorough discussion on your foundation's strategic aim, capacity and overall expectations to charting impact. CivicAIM is here to help, with research, planning and facilitation services to support your foundation to stay effective and a powerful catalyst of positive change and impact.