Category Archives
"equity & inclusion"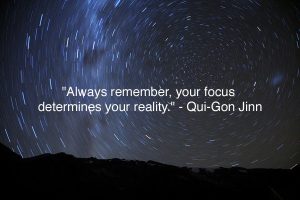 This blog was originally posted on a collaborative partner, Foundation Innovation's e-newsletter, and is reposted here with permission.
Okay, spoiler alert, this blog is not about Star Wars; yet I am looking forward to the release of the Last Jedi this winter! I'm not alone, eh?
Relevant forces influencing our work as education foundations do include an evolving demographic face of America – shifting at every aspect of our daily life from television programming to geographic representation/identification to a multi-generational workforce. So how are we, as education foundation leaders, steadying and adapting to meet these evolving demographics?
---
Does your board composition reflect the needs of your diverse community?

What strategies and policies does your foundation have in place to elevate and welcome diverse voices and representation?

Is cultural awareness a priority to your foundation?
---
There is a lot of empirical data to show that diverse boards of directors make better decisions. They are more innovative, adaptive, connected, and develop more comprehensive, informed decisions.  Diverse boards enhance and build a deeper and more operational understanding of the diverse people and communities it aims to serve.
So, what is it and why does it matter to foundations?
Diversity is about broadening the definition of what it means to be human. It confronts the old thinking of "us and them" and "same or other" and simply, it highlights the fact we are united in being different. We all have differences, and recognizing and respecting those differences is a strategy to harness as a force for good…and this leads to why it is important to education foundations!
Diversity is having a range of people at the table but inclusion means they are actually recognized as part of the group and can contribute meaningfully. Or as a colleague of mine frankly puts it – "diversity is being invited to the party; inclusion is being asked to dance." Asked to dance can mean being active in the planning, design, implementation, and evaluation of foundation programming.​
Below are practical ways your foundation can incorporate diversity as a uniting force:At your next board meeting, openly brainstorm, "What should our board look like in the future?" Consider where the organization is going and what skills, experiences, contacts, and professional/personal backgrounds will be most helpful to the organization in the near term – but also in the foreseeable future.
Identify your foundation board's current "culture".  Is it welcoming to individuals of diverse backgrounds? When you invite someone to join the board you will want them to feel comfortable and become engaged with the mission, their role, and their colleagues on the board. Cultural sensitivity helps make new board members immediately feel valued – and increases the chances that they will remain engaged.
Set goals for expanding the profile of your board in certain areas. Start evaluating board candidates with those goals in mind, and make sure all the current board members know what to look for when they are considering and cultivating future board member prospects.
Think about what a new board member's impression of your organization will be. On-boarding board members with a thoughtful orientation can help manage expectations and presents an opportunity to introduce veteran board members to the newcomers, as well as establish mentoring relationships that can help knit together a diverse group.
Quoting Qui-Gon Jinn in Star Wars Episode I: The Phantom Menace, "Always remember, your focus determines your reality." My hope is this blog post helps your board take a next step in elevating the great work you do in a manner that is mission-supportive, results-oriented and creates impact as immense as the universe itself.
Late last month I had the honor to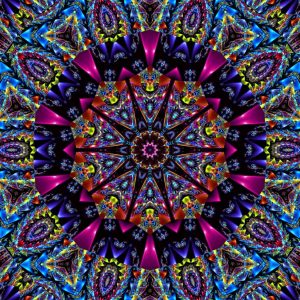 moderate a panel of local nonprofit executives on diversity and inclusion practices within the organizations they lead. The discussion titled, "Building a Culture of Board and Organizational Diversity," centered on strategies and tactics for consciously engaging diverse talent from all levels of community-based organizations. It was clear the topic hit a cord as the venue was filled with executive and mid-level staff and several board members representing a wide variety of mission-driven organizations.  While each panelist shared a unique set of strategies and engagement tactics that fit their organization, the core values – diversity, equity and inclusion – were fundamentally shared across each of the organizations represented.
Diversity in the Nonprofit Sector
In preparing for this moderated discussion, I researched nonprofit statistics and trends of diversity practices and commitments in the nonprofit sector. In a comprehensive examination of the diversity of the nonprofit sector conducted by Community Wealth Partners, I learned that while people of color represent 30% of the American workforce, only 18% of non-profit staff and 22% of foundation staff is comprised of people of color.
All the while, in the back of my mind, I wondered what the data reflected for grantmakers' approach to advancing diversity, equity and inclusion within their own grantmaking structures. In the study cited above, Community Wealth Partners reported, "for foundations, this number significantly decreases when looking at leadership and board member positions."  The authors of this research stated, "This gap in diversity across staff and leadership in the sector reflects a lack of diversity in perspectives and backgrounds that could help organizations better understand the market and adapt and innovate strategies."
The big 'D' in Philanthropy: Resources & Next Steps in the Journey
As a person of color (4th generation Mexican-American and full-bred Texan!), I know the reality of this data. Equally, as a decade-long, practicing grantmaking professional, I know there are advancements in engaging diversity in philanthropy as I have witnessed these actions in the clients I support and professional affiliations I am a part of.
The resources cited below are ones I have found helpful to my own practice and that of my clientele on how best to engage diverse, powerful change agents of community:
PHILANTHROPIC PATHS: An Exploratory Study of the Career Pathways of Professionals of Color in Philanthropy (D5 Coalition)
Career Pathways to Philanthropic Leadership: Conversation on Diversity and Inclusive Practices (Council on Foundations)
CHANGE Philanthropy (formerly Joint Affinity Groups)
At CivicAIM, we believe in the power of "civic" as it signifies community and "aim" to build connection to the strengths and assets of different communities as well as to their needs. Much like the brilliance and range of depth in a kaleidoscope, may your journey of inclusion interlink connectivity and a non-exhaustive perspective of compassion, understanding and abundance of ideas to advance your social mission.