Category Archives
"grantmaking strategy"
In an era of stringent cutbacks in state and federal assistance, thoughtful engagement in public policy is a critical tool for advancing (and sustaining!) mission-driven initiatives. If you really think about it, advocacy is at the core of philanthropy by:
investing and initiating innovative strategies to address societal needs;
facilitating and strengthening community commitment;
illuminating awareness and evidence about societal issues and encouraging collaborative-based solutions; and most importantly,
embodying a spirit of courage and unwavering voice for inspiring positive change.
CivicAIM fully embraces advocacy as a strategy to advance philanthropic missions. We have witnessed first-hand the multiplier effect advocacy has on influencing policy debates and ultimately, creating long-lasting, broad-based change. Learn more on how CivicAIM has helped set a precedent on empowering philanthropic leaders to engage and shape public policy.
Is advocacy in your grantmaking playbook?
At minimum, policy needs the input of philanthropy and our partners. Equally, philanthropy has an obligation to raise the awareness of the issues and populations we serve. Philanthropy can be a resource to policymakers – and not the check writing kind — but an objective, thought leader with the ability to facilitate time, talent and expertise. Foundations play a central role in improving communities and similar to policymakers who make difficult budgetary decisions, funders have to make decisions about where to invest limited resources that will have the most impact. This experience is knowledge policymakers want to hear.
---
"We want to be a resource for legislators and we want them to understand the opportunities and the limits of philanthropy."
Erica V. Ekwurzel, CivicAIM as quoted in Austin American-Statesman
---
So whether you have yet to embark on understanding how advocacy can bolster your philanthropic aims or you already leverage advocacy as an avenue to move the needle, we leave you with these insightful resources to help foster consideration for thoughtfully engaging in advocacy work:
Words to Give By: Leading Voices in Advocacy Funding (cosponsored by Council on Foundations and Alliance for Justice)
Philanthropy Advocacy Playbook: Leveraging your Dollars (Alliance for Justice)
Investing in Change: A Funder's Guide to Supporting Advocacy (Alliance for  Justice)
Our hope is you find these resources both inspiring and informative.  CivicAIM welcomes engaged civic leaders who value the role philanthropy plays in laying the  groundwork for a more interactive democracy. Call us today as we stand ready to help identify and customize an advocacy strategy to advance your work.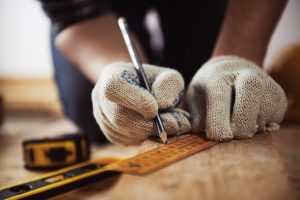 The number one question I hear grantmakers ask themselves time and time again is, "Are we making a difference?"
This pinnacle inquiry often leads to a subsequent series of questions and reflections on their grantmaking strategy:
---
How do we know we are making a difference?
Can we make a bigger impact?
If so, how?
---
Deliberately exploring how to make the most of your giving is the first step in understanding the impact of your philanthropy. It is important to note, that both assessing and increasing your impact may or may not be a linear process. Similar to the image symbolizing this month's blog theme, assessing philanthropic impact is a hands-on, engaged activity and part of a much larger process of building change. Additionally, assessment utilizes a variety of tools and indicators that serve as markers of achievement and progress.
The ultimate goal of assessing impact is to routinely engage in practices that help you examine, reflect, and take action in honing your grantmaking strategy.
With assessing impact, there is no wrong way to start as any effort to initiate this intentional reflection is a great lead step. If time is your excuse, I challenge you to carve 10-minutes! Yes, ten simple minutes to complete Exponent Philanthropy's Impact Assessment Tool at your next board meeting or annual leadership retreat and get the dialogue going. I am confident this one framework will fuel future discussions on how your foundation approaches impact!
Charting Progress
CivicAIM has supported a spectrum of grantmaking institutions — those who have sophisticated, data systems to track their giving efforts and detail the work of their grantee partners, to funders, who are at the design phase of developing key milestones and indicators that will help illuminate progress of their philanthropic efforts. In either case, both sets of funders seek to be intentional, strategic, routinely reflective and proactively engaged in refining their impact.
As your foundation leadership reviews this year's grantee portfolio and plans for its future giving, CivicAIM encourages you to reflect and discuss the following learning questions:
What impact are we trying to achieve?
Take note of how each member of your foundation describes said impact. Is there alignment? Differences? How well does it coordinate with your current strategy?
In reviewing our grantees, what contributions have they made toward advancing the impact we seek?
Your grantee partners (and they are exactly that – Partners with a capital P!) are direct extensions of furthering your philanthropic aims. Is there cohesion in the programs and organizations your foundation funds? In what ways might your foundation strengthen, coordinate  and leverage the values, expertise and resources each organization/program brings?
What have we learned about our grantmaking strategy thus far?
Take time to identify successes, lessons learned and even failures. In many ways, hindsight is 20/20. What variables (internal/external factors) do you feel led to the cited outcome? What changes, if any, will your foundation make given what you've learned thus far? What other information do we need to understand progress in our strategy?
How can we continue to be knowledgeable in the giving area(s) we fund?
Just as you invest in your grantees to build their work and efforts, invest in your foundation's  professional development as a way to boost your effectiveness as a grantmaker. Who else does work similar to us in the field of philanthropy? How might our work add value to what others are doing? What professional affinity and networking groups exist that we might participate and collaborate with?
It can help to take these discussion prompts one at a time and have a thorough discussion on your foundation's strategic aim, capacity and overall expectations to charting impact. CivicAIM is here to help, with research, planning and facilitation services to support your foundation to stay effective and a powerful catalyst of positive change and impact.
The Philanthropy Outlook
With research projecting a rise of philanthropy upwards of 4.1 percent in 2016 and 4.3 percent in 2017, this increase in giving presents a remarkable opportunity to advance the capacity of social change. For nonprofits, social entrepreneurs, and change-agents alike, this uptick of charitable dollars is positive news. Yet with this excitement of increased assets flowing into the nonprofit sector, comes the increased stakes for effectiveness.
It is no question philanthropists will continue to be more attuned to their giving and the strategies and roles their philanthropy can play in supporting change.  Do all grantmakers prioritize accountability and alignment of their giving — no — and that is their prerogative. However, for those that do value these characteristics, continue to read on —
If impact and accountability matter, then alignment matters.
(Patton, Foote, & Radner, "A  Foundation's Theory of Philanthropy" 9)
This month's blog is dedicated to promote some of the most innovative and successful practices in how grantmakers, of varied asset and staff size, work to achieve their mission and vision. My intention is that you will walk away curious to learn more and take a step forward to join the conversation, and practice, of intentionality and effective giving.
Disciplined yet Agile Approaches to Giving
So, you've made the conscious effort to be more defined in how you charitably invest to create social impact. You've defined the problem you seek to solve. You've performed due diligence to learn more about the landscape of stakeholders and organizations who share your values and goals. Perhaps, you've even sought opinions from peers and relevant experts. And, you've been diligent with this practice for sometime. Now what?
What's happening with the money I donated?

Is it working and is anything changing because of it?

Why is 'making a difference' so hard?
True to the cliché of blending art and science, the same can be applied to philanthropy. In supporting its client base, CivicAIM has witnessed a giving strategy is a balance of personal approach and passion that drives it forward (the art) and a framework based on reliable, relevant information about the programs or issues you seek to fund (the science).
Experienced donors and philanthropists know how important the marriage of 'art and science' give focus and direction to effective giving. CivicAIM is here for you every step of the way to define and calibrate the focus of your philanthropic gifts and offers the following resources as a guide to charting your giving plan.
The use of logic models for giving has been a practical resource for funders to think through the assumptions and projections of how their giving will create social impact. Particularly, the logic model can be a crucial tool for small staffed foundations looking to make sustained impact as it graphically illustrates strategy components and helps clearly and succinctly communicate a foundation's projected outcomes, inputs and activities. Learn how a Texas-based family foundation and its grantee partners incorporated the logic model into their decision-making and evaluation processes.
For funders who wish to delve into more rigorous and comprehensive planning a theory of change is resourceful tool. The exercise of developing a theory of change encourages grantmakers to critically think through its pathway of giving, and articulate its strategy of accomplishing its desired change. Explanatory in nature, the theory of change is deliberate by linking outcomes and activities to explain HOW and WHY the desired change is expected to come about. In addition to its use as a planning guide, a theory of change sets the stage for evaluation by clarifying goals, strategies, and milestones. An insightful field example of this approach is highlighted by the Tauck Family Foundation.
Last but not least, as these examples are only a few tools of impact and strategy for grantmakers, is the theory of philanthropy.  Different from a theory of change, yet mutually reinforcing, the theory of philanthropy approach is designed to help foundations align their strategies, governance, operating and accountability procedures, and grantmaking profile and policies with their resources and mission. As the academic article professes, "Understanding focuses intention, intention directs action and learning, and learning deepens understanding." The most recent issue of The Foundation Review (Volume 7, Issue 4) includes a special section on theory of philanthropy and illuminates the learning process of the Palix Foundation with this method.
Forge Ahead from Transaction to Transformational Giving
Research from the Center for Effective Philanthropy (2009) found that although most foundation executives believed it is important to have a strategy, relatively few foundations have actually developed one.  My hope is that these resources enable a dedicated space for funders to take note of their giving approach. At least in the short term as economic forecasts project, wouldn't it be nice to do more, with more. At best, it could positively transform our world! –Erica V. Ekwurzel